Tank Accessories
Tank Equipment
KTK Process Solutions offers the most comprehensive range of sanitary pumps in the Turkish Market. Representing the market leading brands for Centrifugal, Positive displacement and new technologies such as twin screw, we are assured we can find the right match for your application.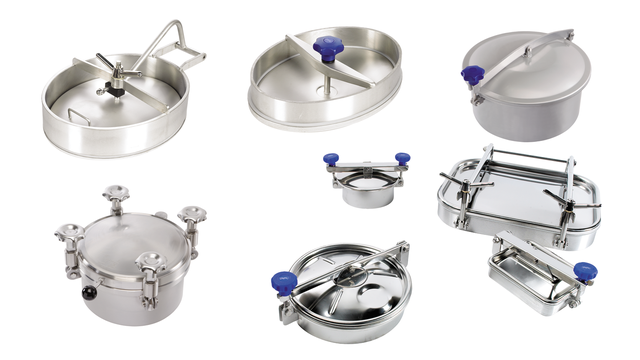 Tank Covers
Alfa Laval tank covers are high-quality openings that provide quick, easy and convenient entry and egress to tank interiors in the dairy, food and beverage, and biopharm industries. We offer more than 50 different types of oval, circular and rectangular covers, providing a quick, easy and convenient entry and access to tank interiors. Available with a variety of surface finishes and seal materials, these securely fit the openings of high/low or non pressure tanks.
Tank Accessories
As well as optimizing the process, Alfa Laval provides an extensive range of options for enhancing the tank itself. These include machine feet and tank feet in a wide variety of constructions, sight glasses with and without halogen light fixtures, and a broad selection of tank covers. We have over 50 different types of tank covers, with a range of shapes and sizes to meet every need. Alfa Laval tank covers are available for both standard and pressure vessels.